One of my most consistent and vivid memories from childhood is sitting in the back seat of the car, headphones on, cassette or cd playing, staring out the window. I feel like I could imagine any road in the area, from Hwy 20 to Hwy 98, and instantly pull up a catalog of music from the 90s.

My parents bought me my first guitar when I was fourteen - a Gibson J100.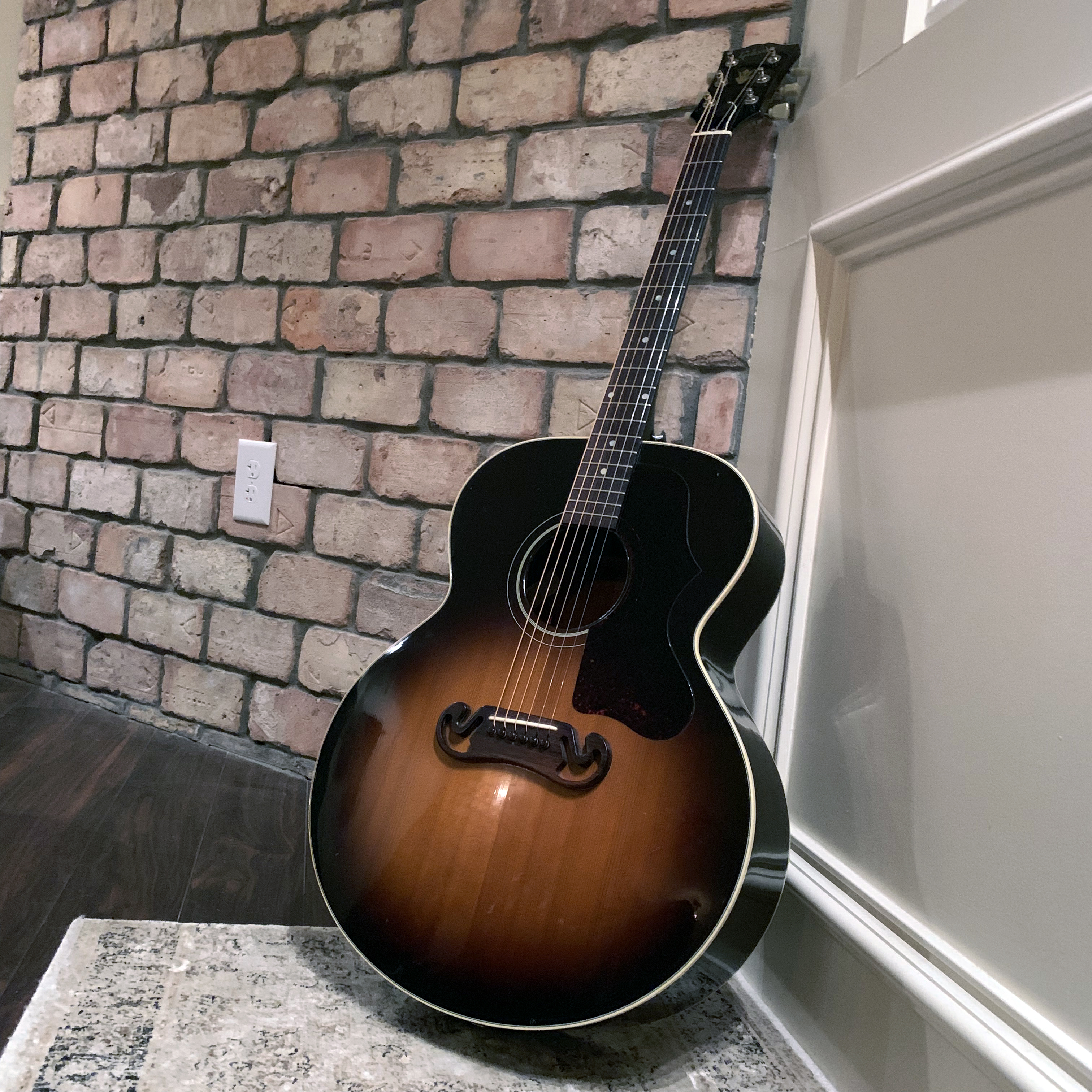 Music has been a huge part of my life, always.

My family and I recently took an afternoon outing to Seaside.
First stop, naturally, Central Square Records.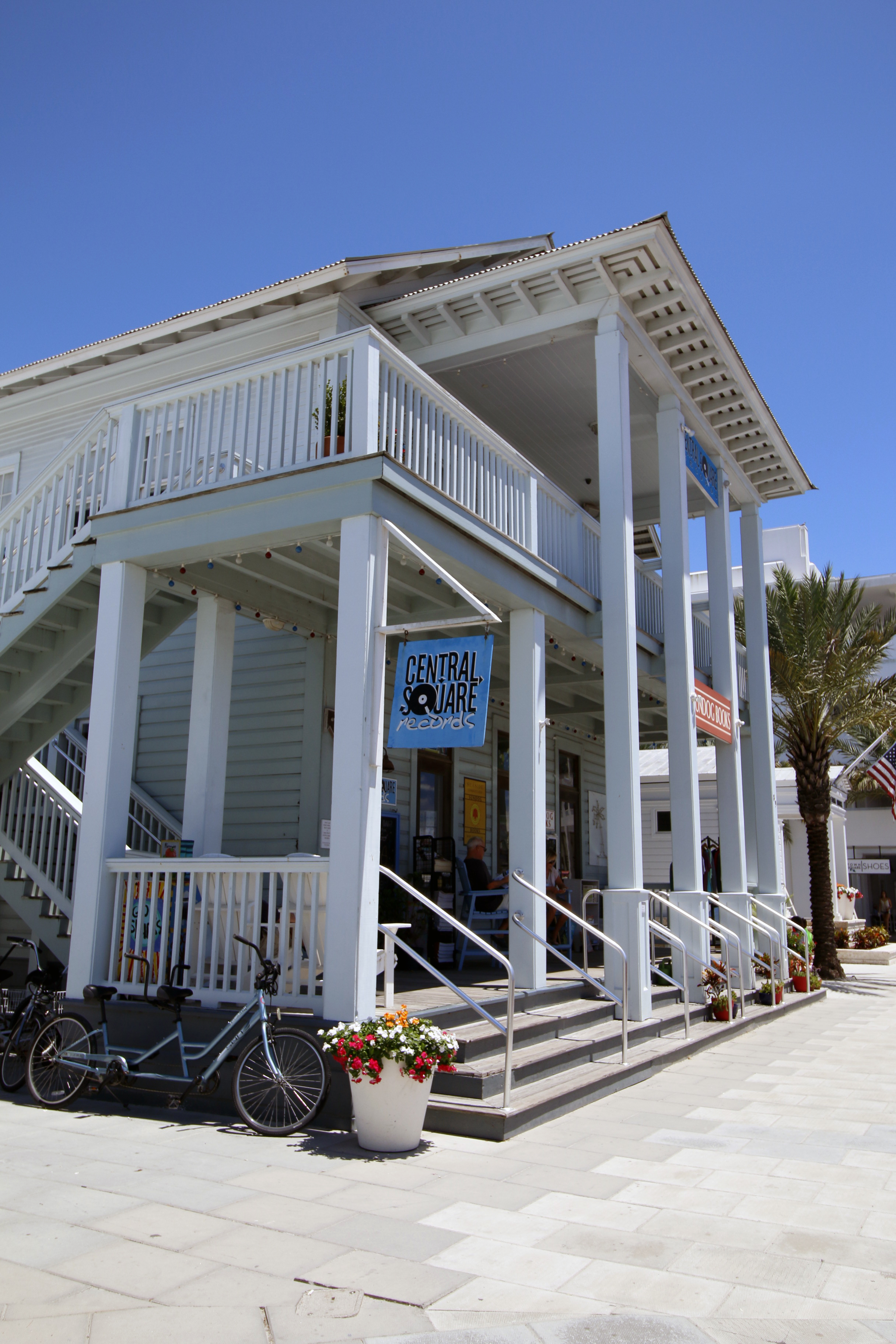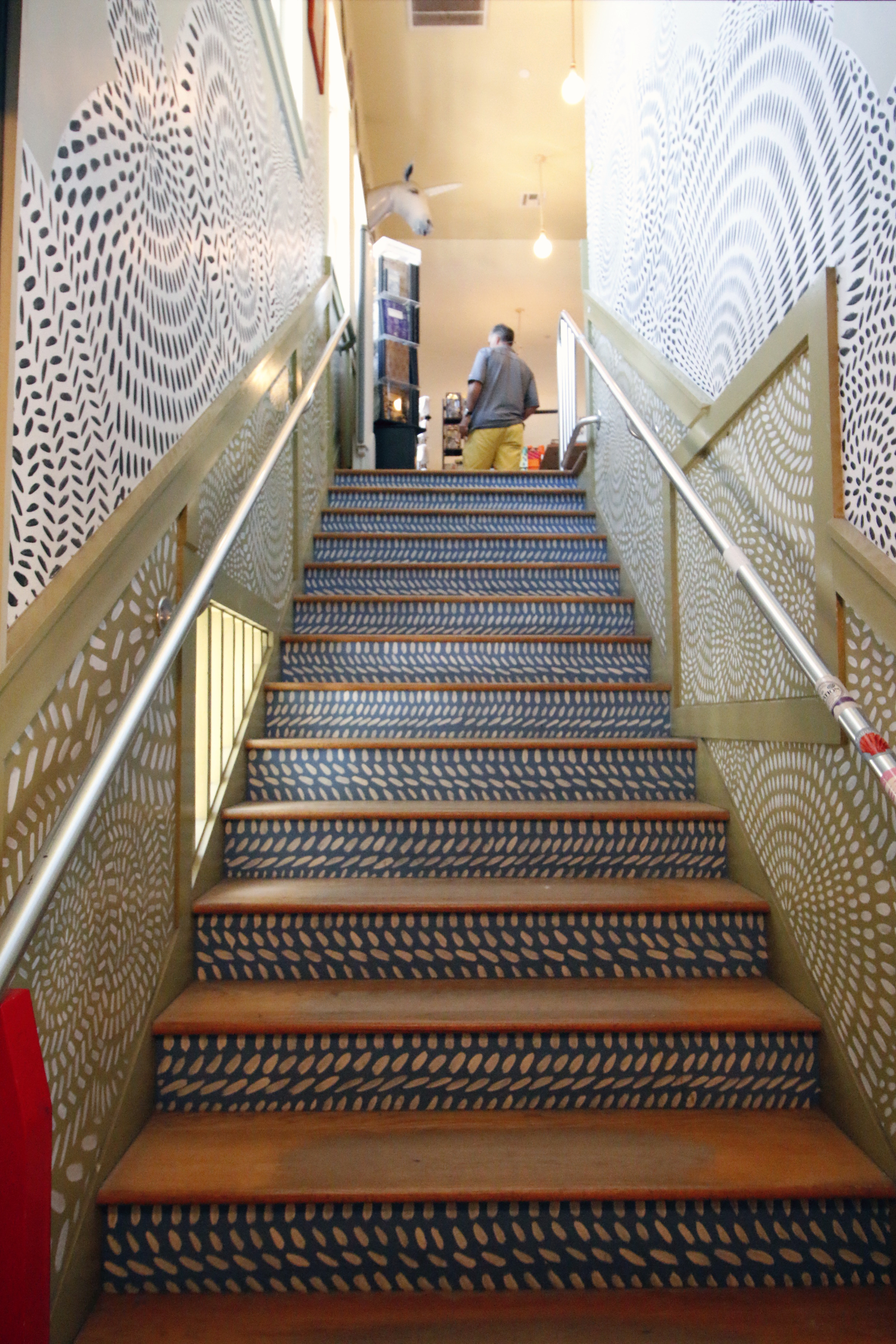 I'm always met with a smile and friendly greeting. I like to just wander around. Over the years, I've walked out with everything from a record player to a Recording King guitar (man, those little things are amazing!) and, of course, music. They have it all: new vinyl, used vinyl, CDs, tapes.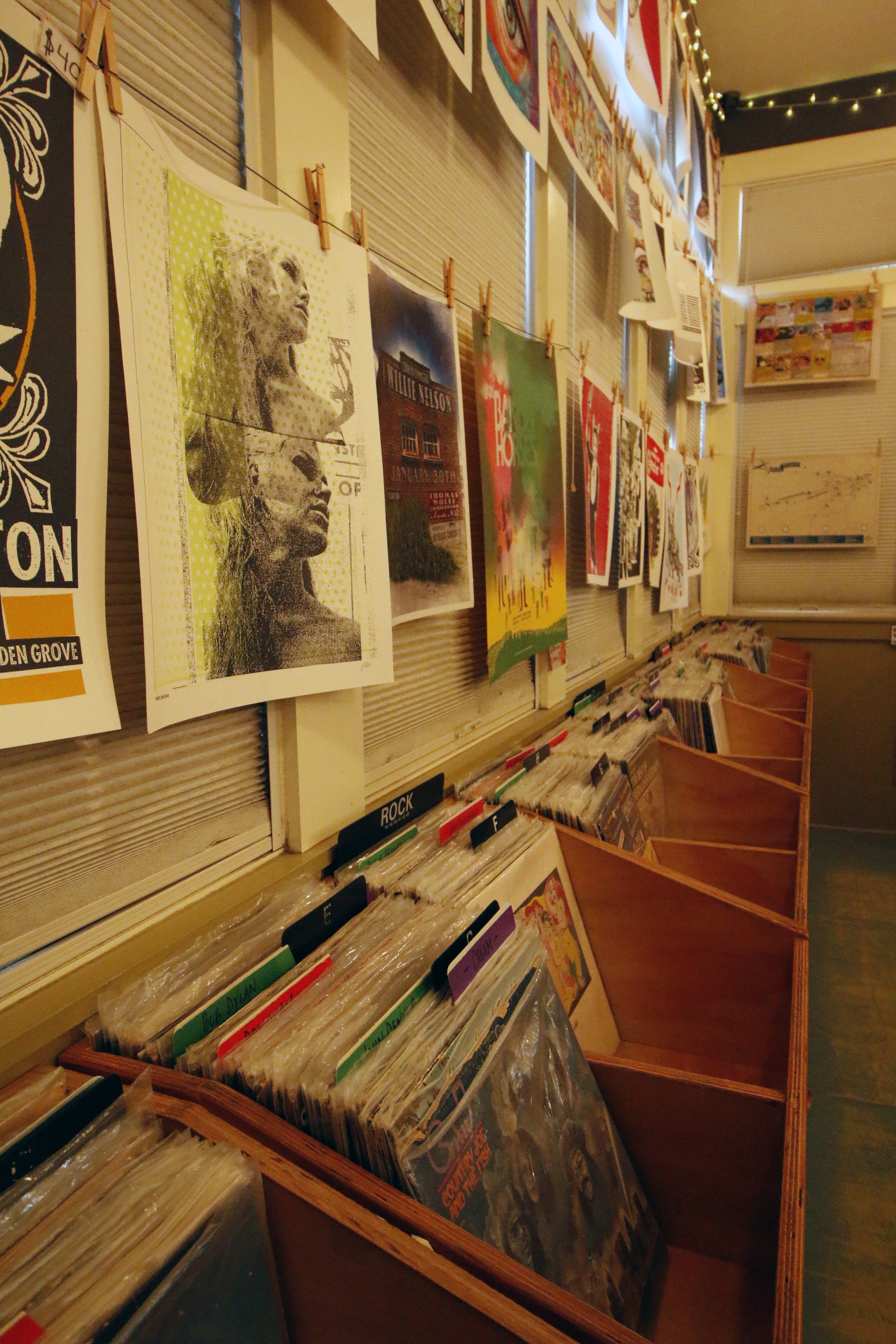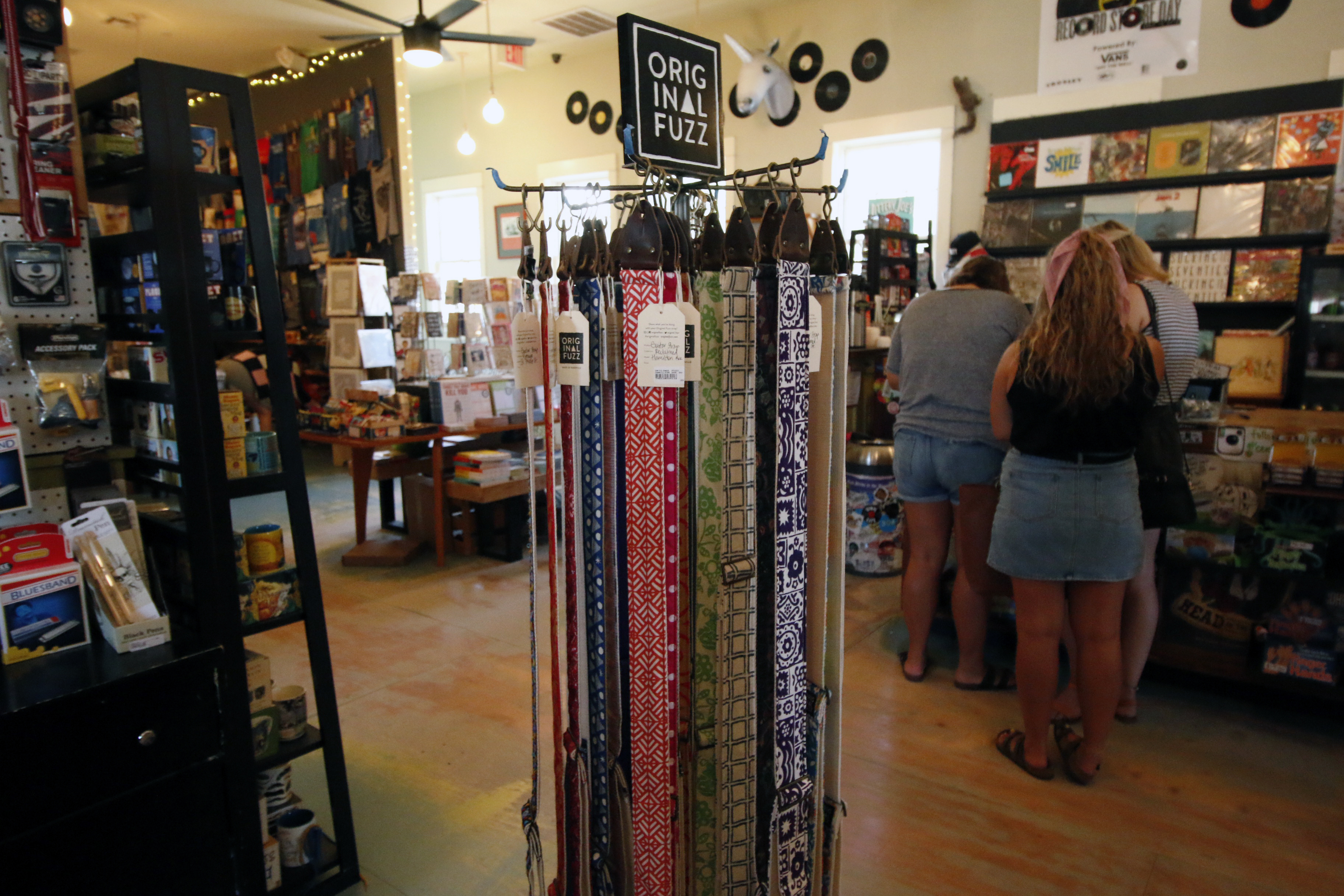 You want to make your own music? Parlor guitars and ukuleles abound. It takes my wife and kids a good while to wander around, gathering gifts and t shirts and interesting looking blank notebooks.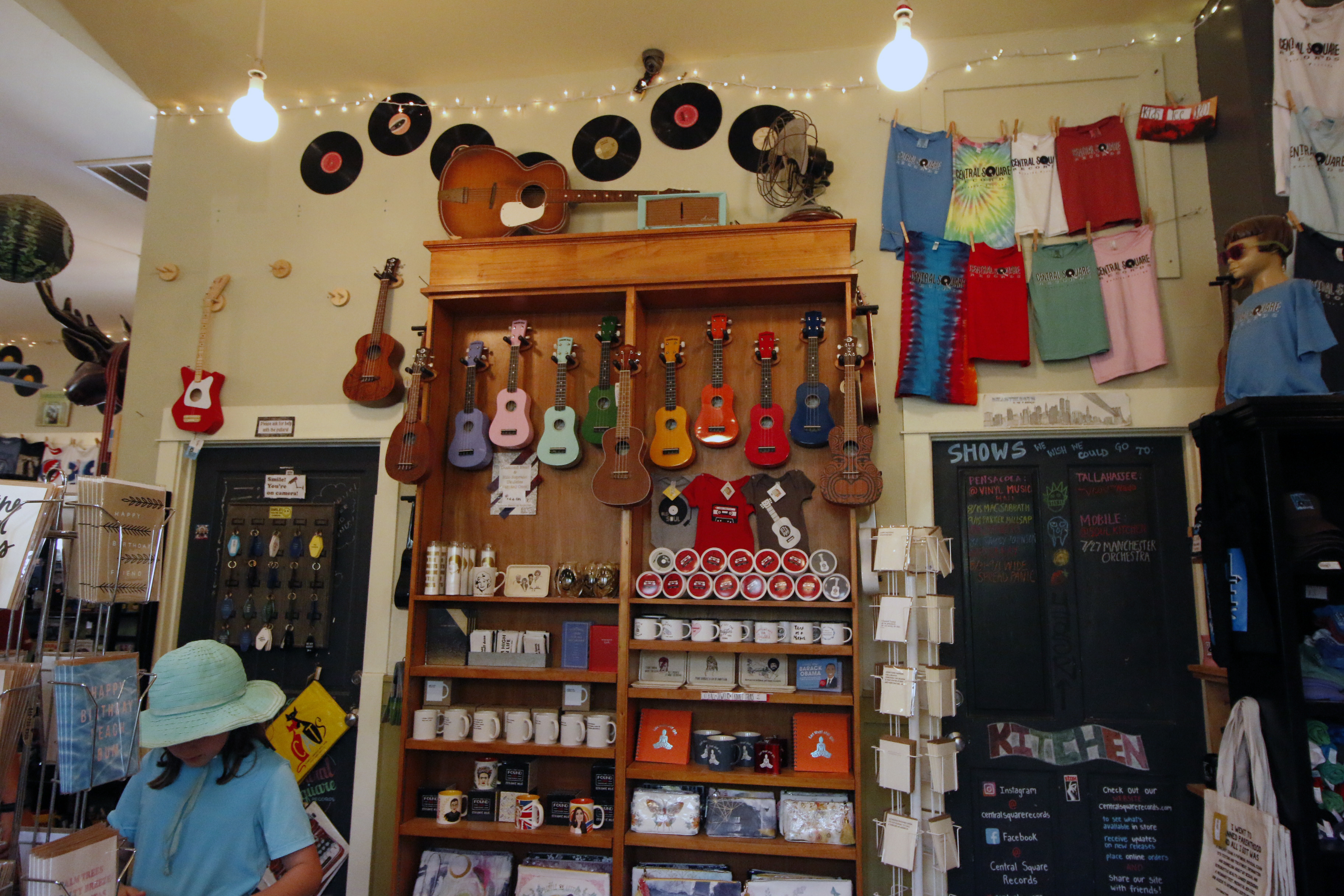 Of course, since we're already here, and we're all hungry, it's time for some great southern food at Great Southern Cafe!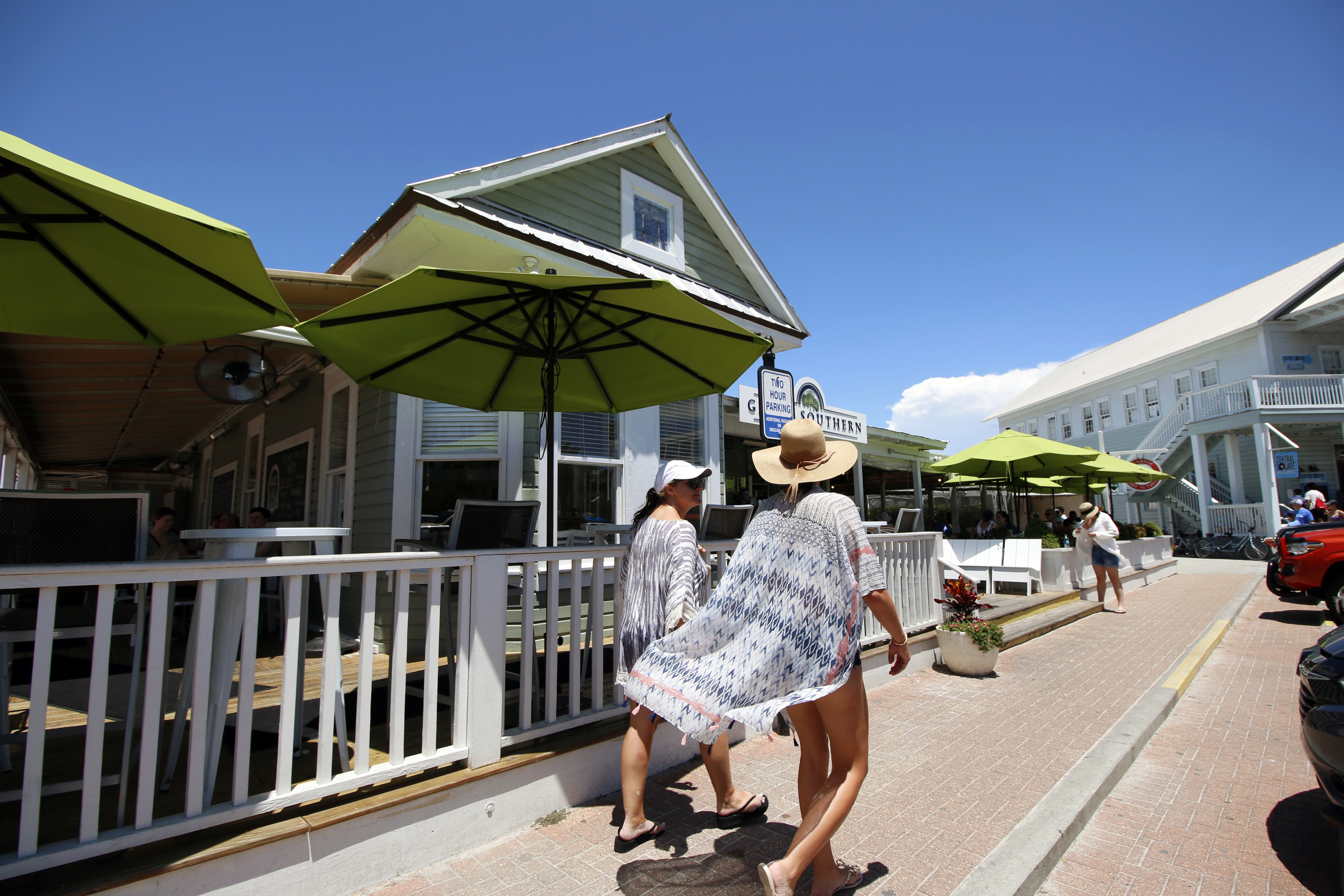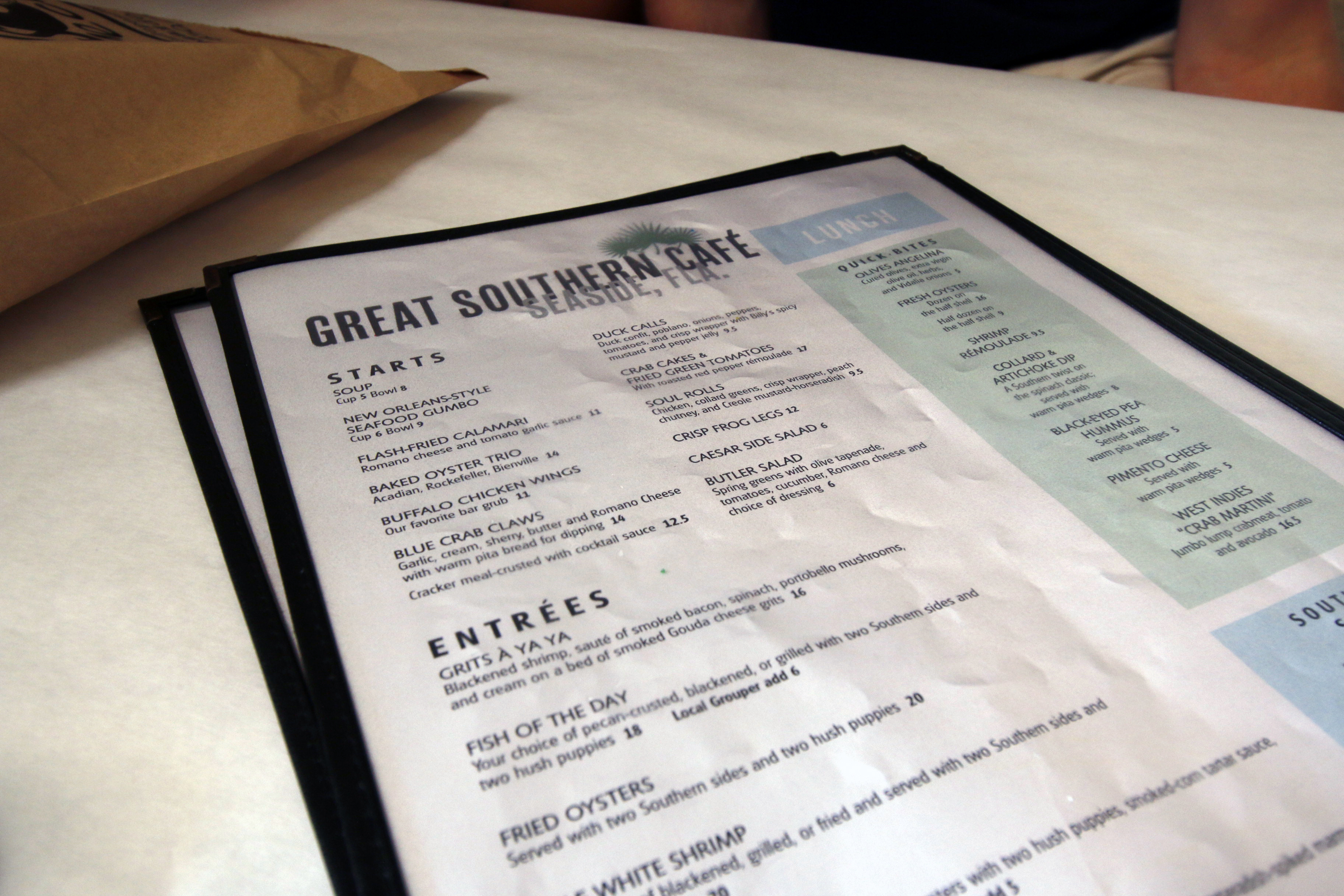 They've got lots of covered room outside...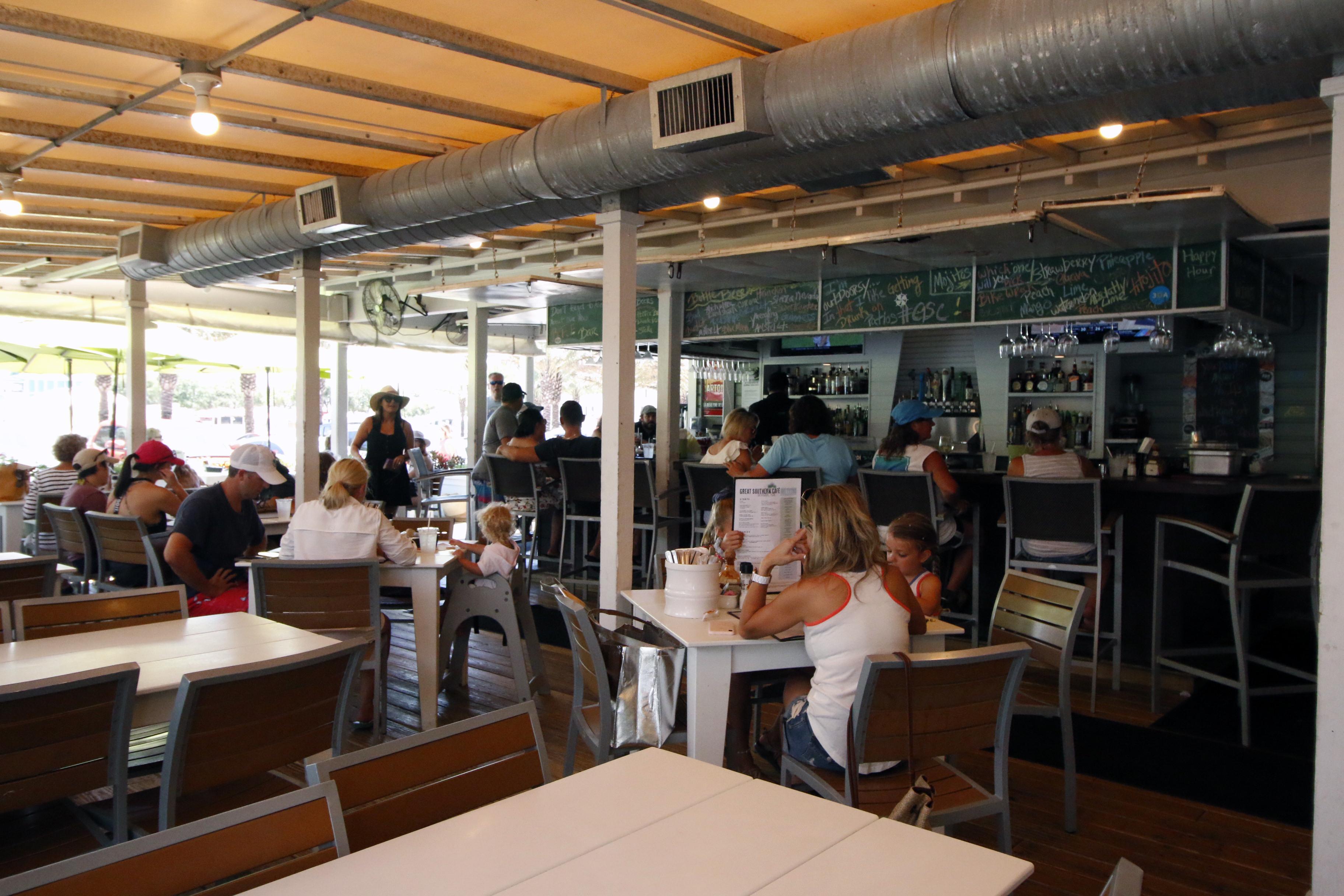 ...But we're true Floridians, in that we shake our heads in horror at the thought of eating outside- that's why air conditioning exists!
Plus, you get to color on the tablecloth at Great Southern! Nice distraction for the kids and and we only get our phones out to take pictures of our artwork.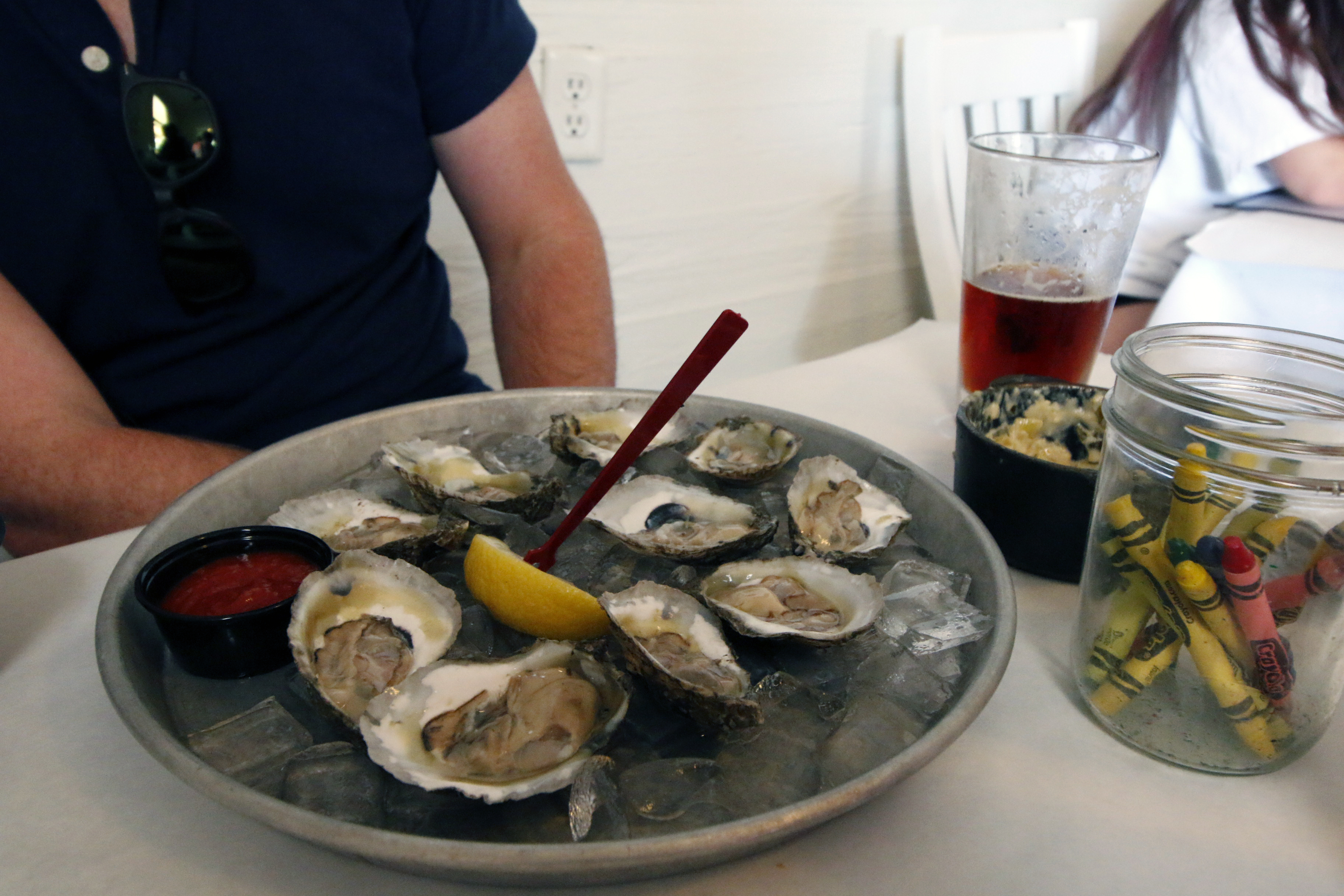 Don't mind if I do!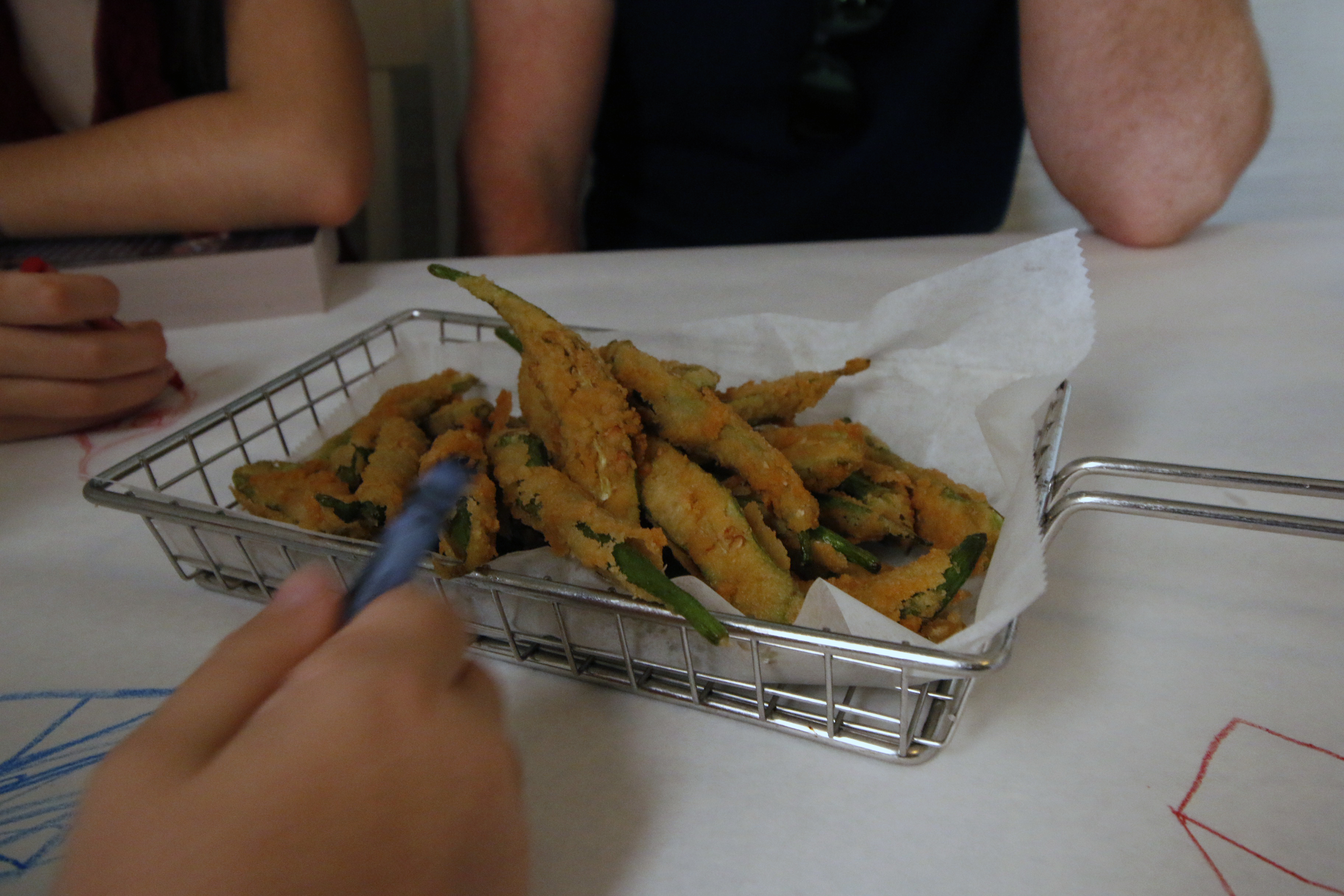 Classic...fried okra. The kids love this stuff!
After lunch, we wandered around the square.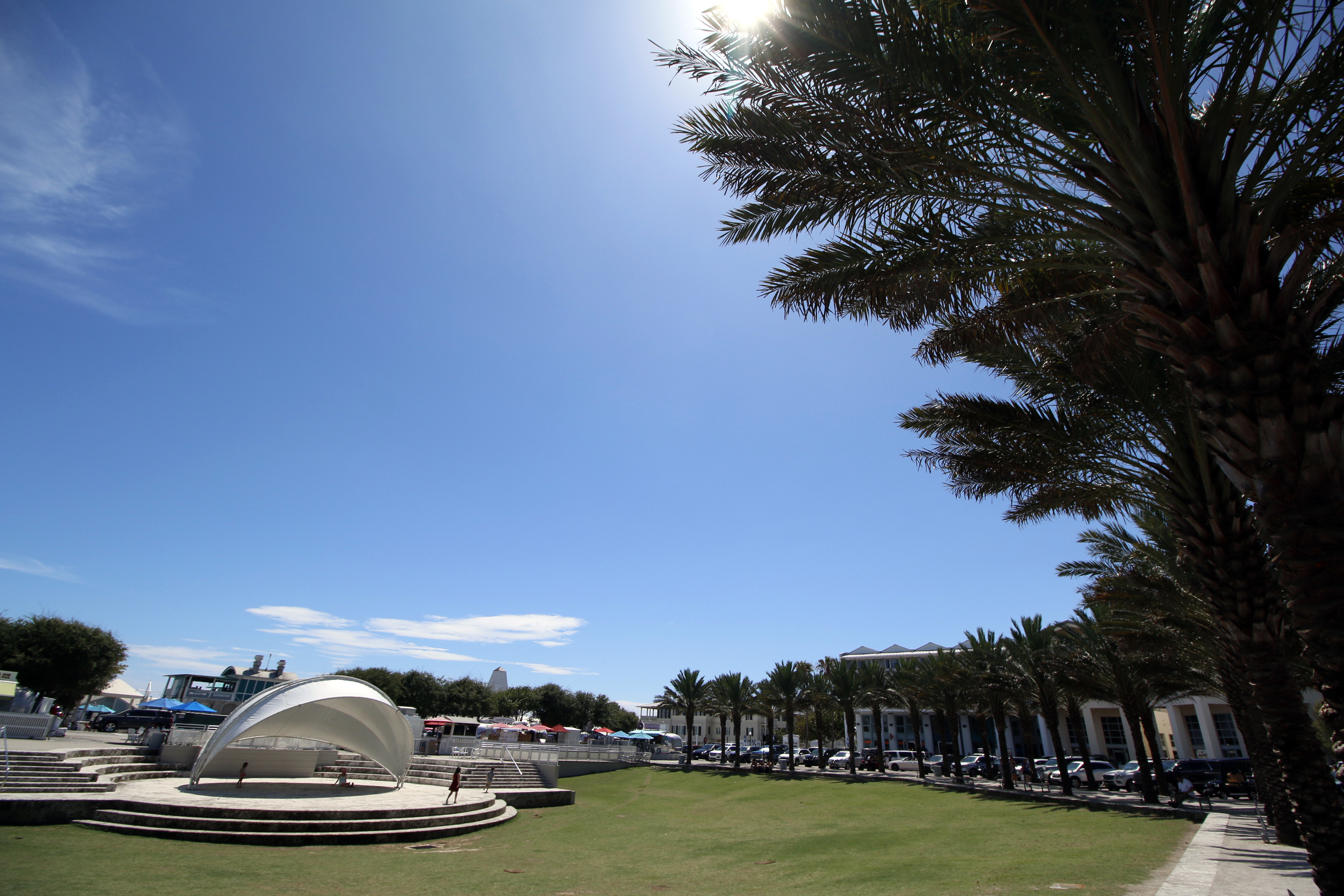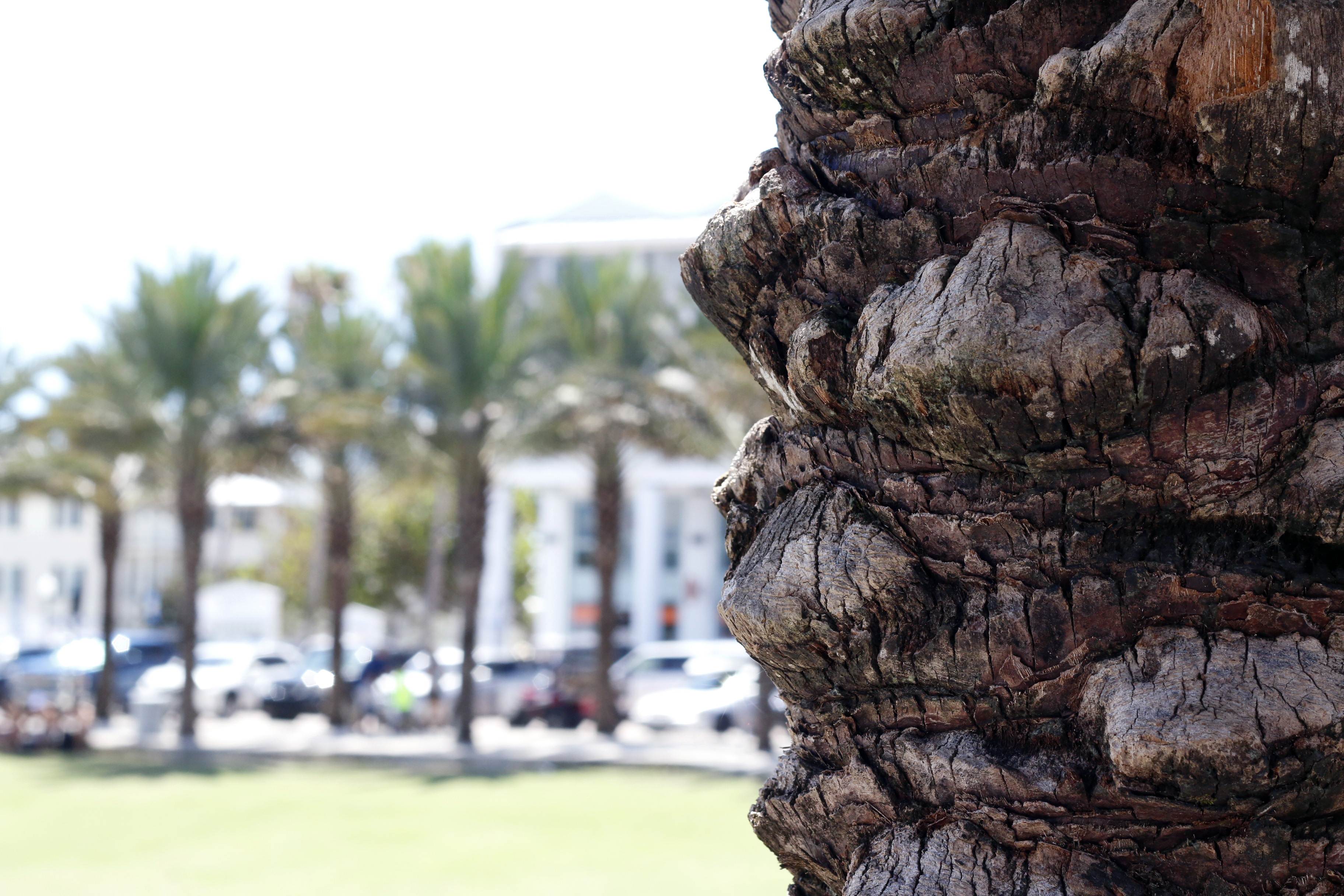 Ducked in to Duckie's, naturally.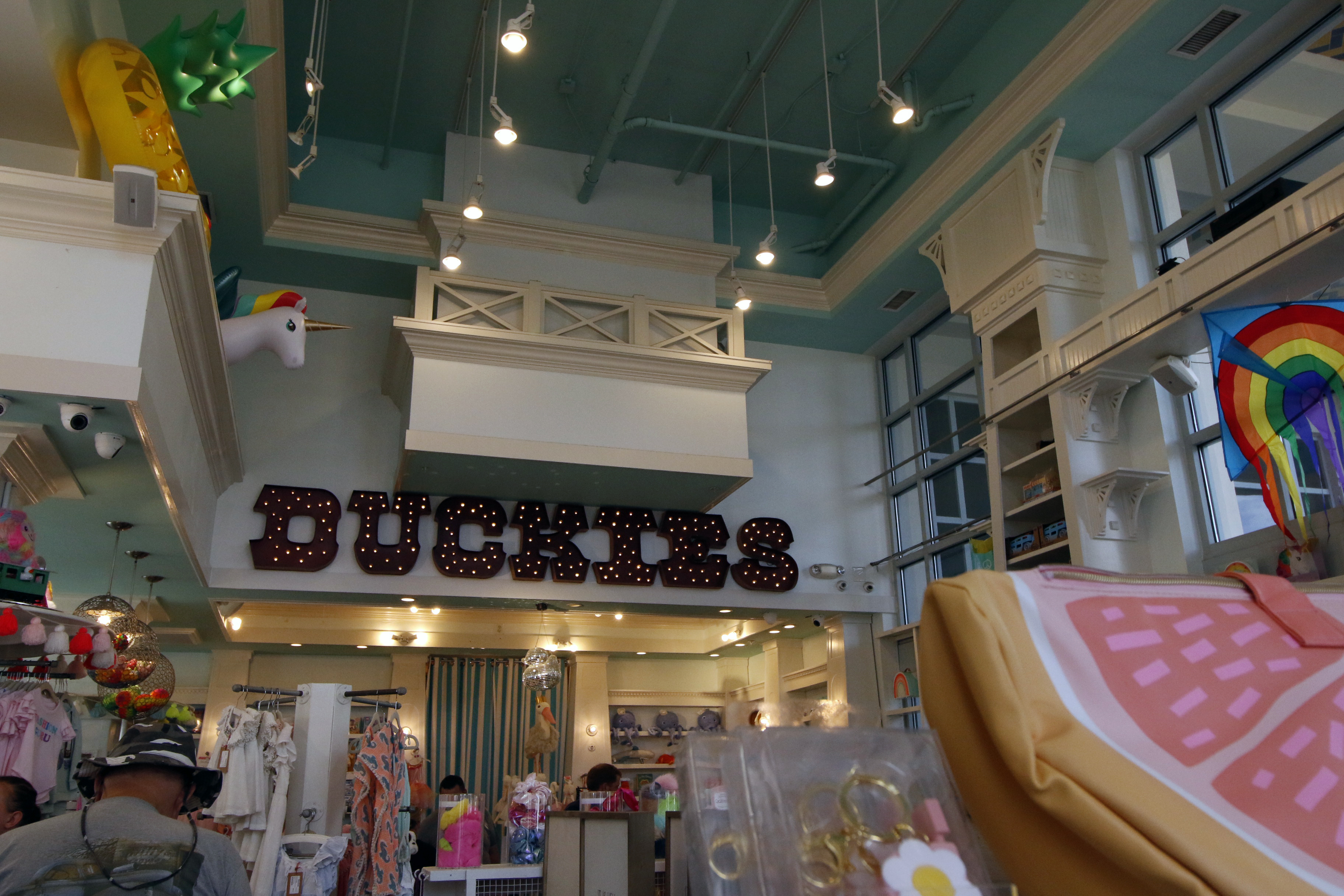 This toy store is always well-stocked with everything kids love. All three of my kids grew up visiting this store and they've still got plenty of Duckie's toys around.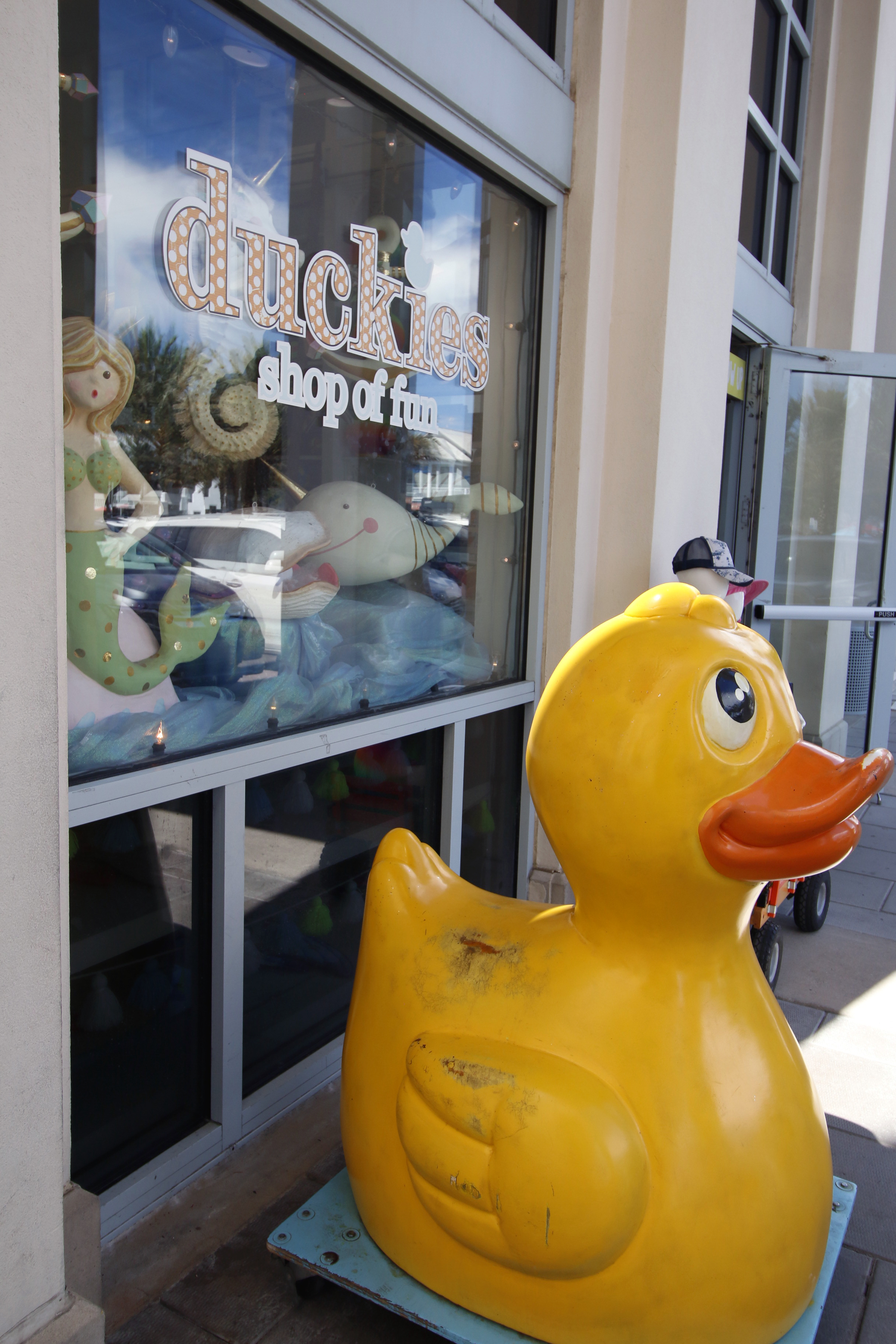 My wife popped into Mercantile for a minute. She loves their linen clothes.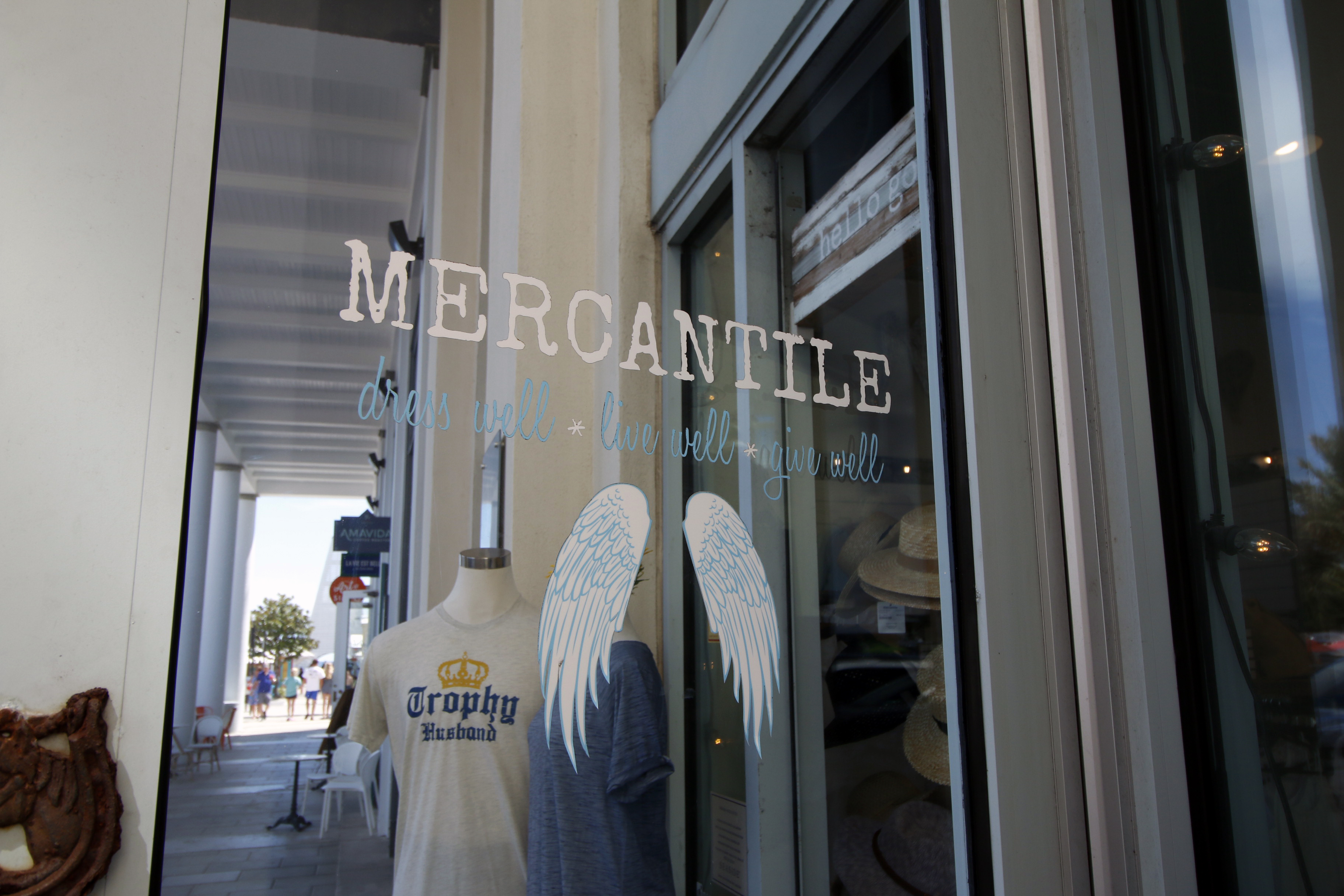 I should probably ask her why she didn't buy the above shirt for me!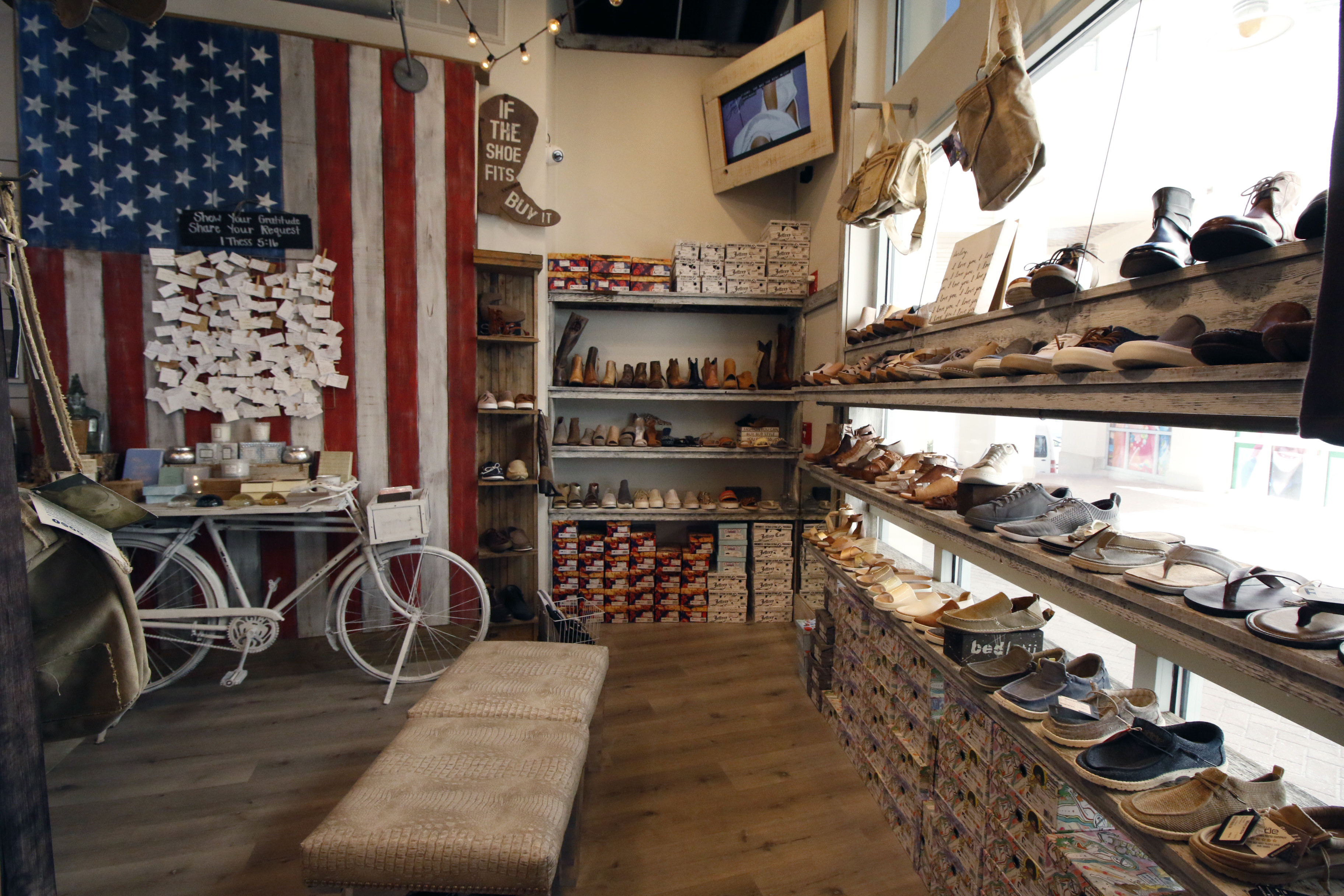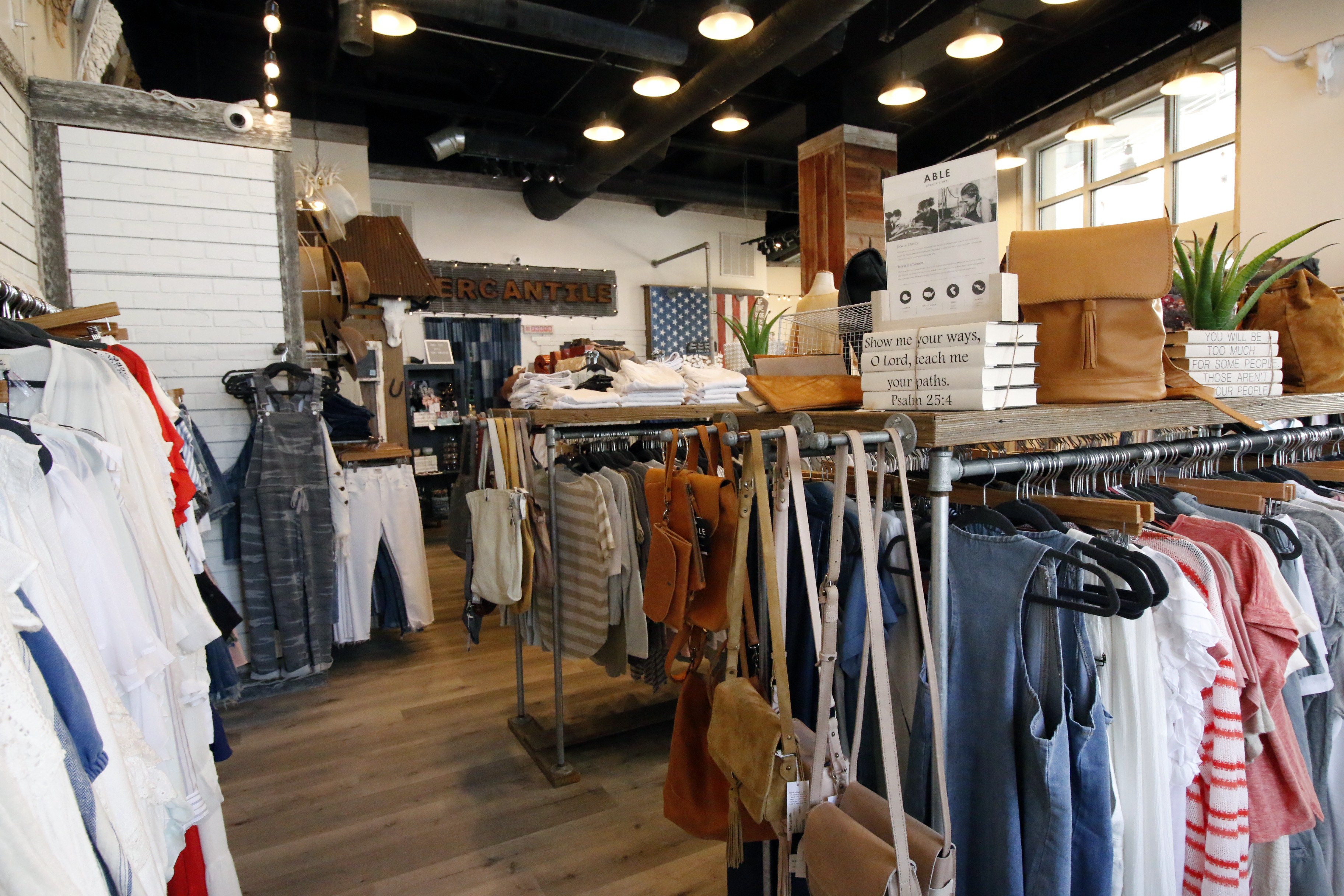 We both have shoes from here, as well. Great selection...it's not just sandals! And plenty of women's clothes, men's clothes and gift items. One for my wife, one for probably her again!
I'd say this was a pretty typical afternoon in Seaside for us. Full bellies, bright eyes, Seaside treats in shopping bags. We piled into the Jeep and headed east down 30A, underneath the blue sky, going home.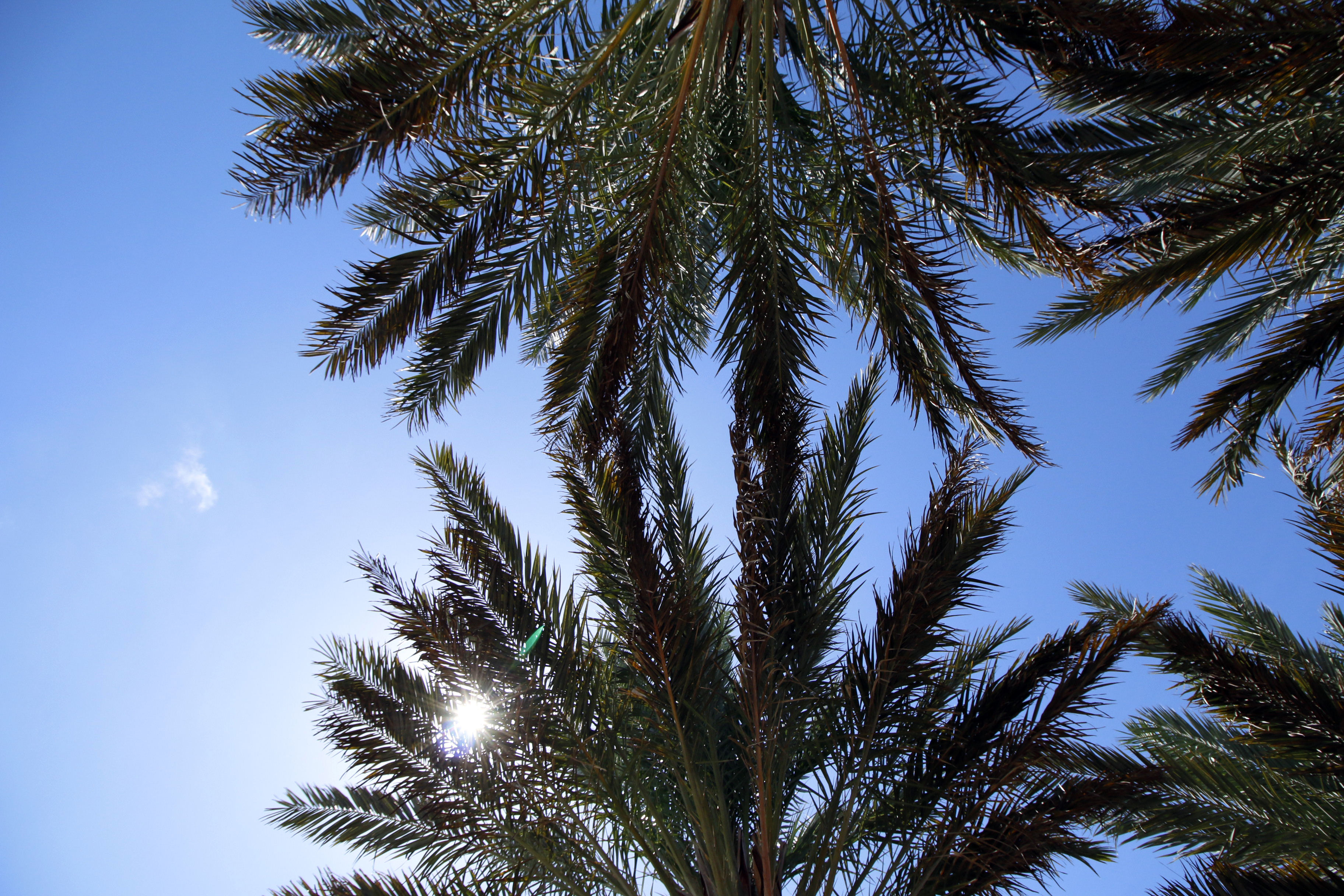 [All pictures by Gileah Taylor, ©2019]